If you have had to put off traveling to Bali, Indonesia due to the pandemic, the wait is now over. Travel restrictions have been slowly easing up for Bali for the past few months and fully vaccinated international travelers can now visit Bali without additional testing. In this article, you will find details Covid-19 restrictions and requirements, as well as general visa and travel requirements to keep in mind when planning your next trip here.
Fully-vaccinated international travelers no longer need a PCR test
International travelers visiting Bali no longer need to present a PCR test before or upon arrival since July 11, 2022, as long as they are fully vaccinated. They will also not need to quarantine after arriving in Indonesia. Either a digital or printed proof of vaccination will suffice and the last dose must be taken at least 14 days before travel to Bali.
What is considered fully vaccinated?
To be considered fully vaccinated, you must have received two or more doses of the Covid-19 vaccine, with the exception of Johnson & Johnson, in which case a single dose is considered equivalent to two.
If you have only received one vaccine dose, and it isn't Johnson & Johnson, you will be required to quarantine for 5 days in a certified CHSE hotel and must take a PCR test on arrival as well as a second PCR test on day 4. Many of these hotels will offer you a quarantine package in this scenario, and you can find an updated list of CSHE-certified hotels in Bali here.
Vaccination Exemptions
Travelers under 18 years of age are exempt from providing proof of Covid-19 vaccination. Children traveling with parent/s or guardian/s will need to follow the same quarantine and entry requirements that apply to the parent/s or guardian/s.
International travelers disallowed from taking the vaccine due to comorbidity or other diseases that render the vaccine unsafe for them are also exempt from supplying proof of vaccination. They will, however, need to submit a medical statement letter from a doctor explaining their health conditions.
Diplomatic visa holders and visitors on official government business are also exempt from vaccination requirements.
Covid-19 recovery and unvaccinated international travelers
Proof of at least one dose of vaccination is required to enter Indonesia at this time, even with quarantine expectations.
If you have been confirmed positive for Covid-19 a maximum of 30 days before your departure, and you have been declared no longer an active transmitter with a medical letter stating it, you may enter Indonesia. However, you will still need to show proof of at least one dose of the vaccine.
Booster dose required for domestic travel in Indonesia
Please note a booster shot is needed for domestic travel within Indonesia. Keep this in mind if you are traveling to other areas of Indonesia from Bali during your trip. In the absence of a booster dose, you will be asked to submit a negative PCR test:
If you have one dose of the Covid vaccine, you will need to present a negative PCR test taken no more than 72 hours before departure.
If you have two (or equivalent) doses of the Covid vaccine, you may submit a negative PCR test taken less than 72 hours before departure or an Antigen test taken less than 24 hours before departure.
Health procedures upon arrival in Bali
International travelers are requried to undergo mandatory health check procedures upon arrival, including a body temperature check, as is the protocol.
If you are considered to be showing symptoms of Covid-19 and/or have a body temperature above 37.5 degrees Celsius (99.5 degrees Fahrenheit), an RT-PCR examination will be obligatory with the cost of the test borne by you, unless you are an Indonesian citizen, in which case the Indonesian government will absorb the cost of the test.
In case you test positive and have mild symptoms, you will be required to quarantine at a government-appointed quarantine accommodation, which may or may not be a CHSE-certified hotel until you test negative again. In the case of more severe systems, you will be isolated and taken to a government hospital.
Other mandatory requirements to enter Bali (except visa)
Download the PeduliLindungi App and register yourselves. This is the official digital contact tracing app for Covid-19 cases in Indonesia.
The previously mandatory health insurance cover for Covid-19 treatment and evacuation is no longer required as of June 8, 2022.
Submit the e-CD form (Electronic Custom Declaration).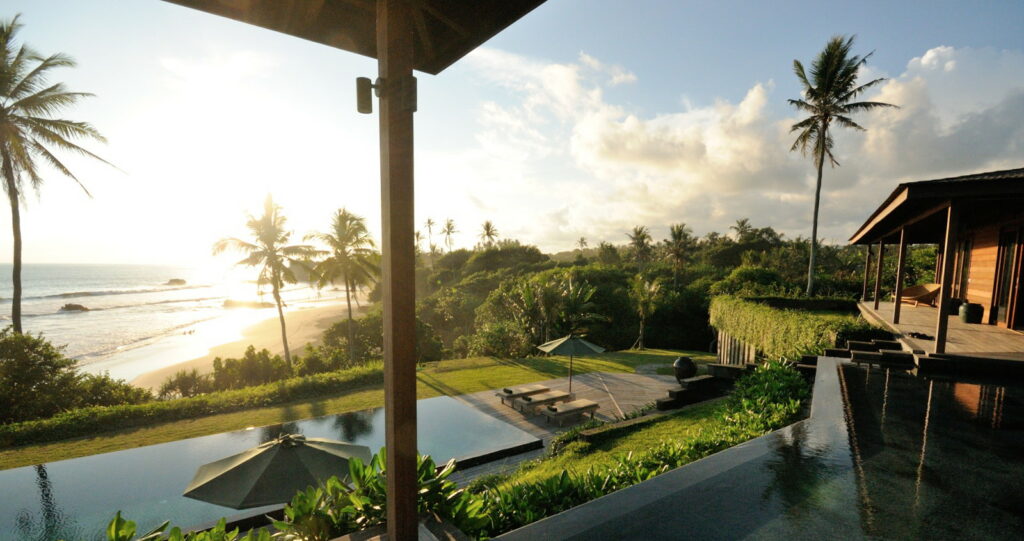 Updated Indonesia visa requirements
International visitors must have the following documents ready regardless of visa application type:
Passport valid for at least 6 months on the date of entry
Proof of full vaccination as laid out in the Covid-19 entry requirements above
Return air ticket (or ticket for an outgoing flight from Indonesia)
ASEAN Countries visa exemption
Passport holders from the following countries do not need a visa to enter Indonesia per the VEA (Visa Exemption Agreement). This exemption is free but only valid for 30 days and cannot be extended. The countries included in the VEA are:
Brunei Darussalam 
Cambodia
Laos
Malaysia
Myanmar
Philippines
Singapore
Thailand
Vietnam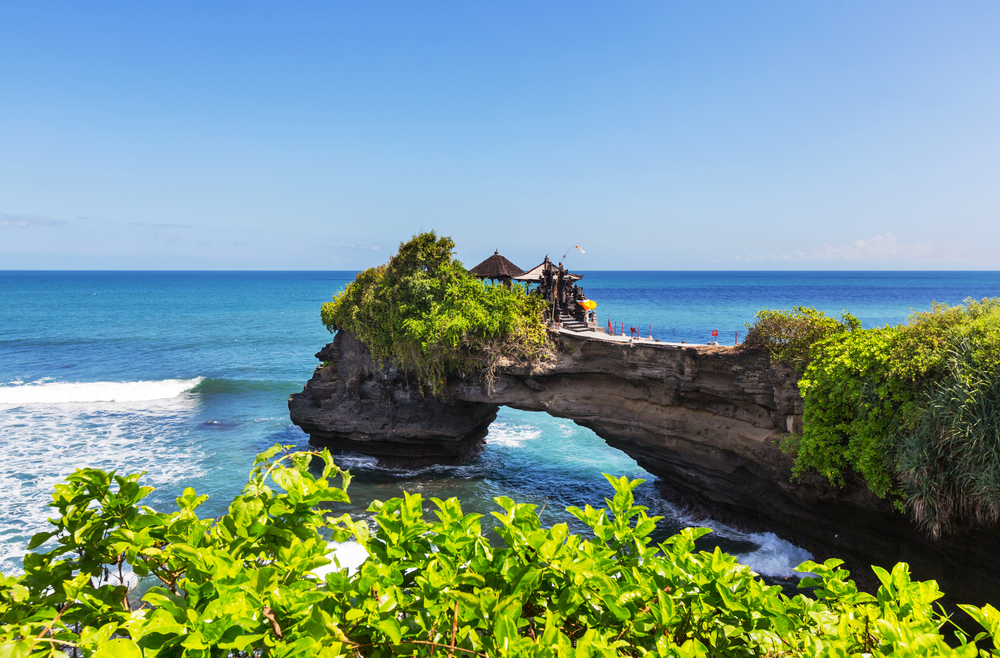 VOA (Visa On Arrival) eligibility
If you are a passport holder from the following countries, you are eligible for Visa On Arrival for a single entry into Bali/Indonesia for a stay of up to 30 days. Payments are accepted in the local currency or USD, EURO, GBP, SGD and a few others at the airport counter, and you may use a VISA, Mastercard, or Debit Card to pay, if needed. The cost for VOA is IDR500.000 per person (USD 35), including children, and can be extended for a maximum of 1 instance at the local immigration office for an extra cost. The countries included in this agreement are:
Australia
Austria
Bahrain
Belarus
Belgium
Bosnia
Brazil
Brunei Darussalam
Bulgaria
Cambodia
Canada
China
Croatia
Cyprus
Czechoslovakia
Denmark
Egypt
Estonian
Finland
France
Germany
Greece
Hong Kong
Hungary
India
Ireland
Italy
Japan
Jordan
Kuwait
Laos
Latvia
Lithuania
Luxembourg
Malaysia
Malta
Mexico
Morocco
Myanmar
New Zealand
Norway
Oman
Peru
Philippines
Poland
Portugal
Qatar
Romania
Russia
Saudi Arabia
Serbia
Seychelles
Singapore
Slovakia
Slovenia
South Africa
South Korea
Spain
Sweden
Switzerland
Taiwan
Thailand
The Netherlands
Timor Leste
Tunisia
Turkey
Ukraine
United Arab Emirates
United Kingdom
United States of America
Vietnam
Bali eVisa for International Travelers
For international travelers that do not fit within the above criteria, an eVisa request must be submitted to acquire a B211A visa required to enter Bali/Indonesia. An eVisa request can be submitted through approved travel agents on its own or as part of a Bali travel package.
You can submit your eVisa request through here, or contact an approved travel agent from this list for a travel package that includes eVisa processing.
For an eVisa request, you will need to supply the following information and documents:
Passport scan or photo (passport must be valid for at least 6 months on the date of entry)
Photo of the person/s applying
Proof of full vaccination as laid out in the Covid-19 entry requirements above
Return air ticket (or ticket for an outgoing flight from Indonesia)
Note: Digital nomads must apply for a B211A business visa type using the same form, regardless of where they intend to stay in Indonesia.