Thibault Masson, the owner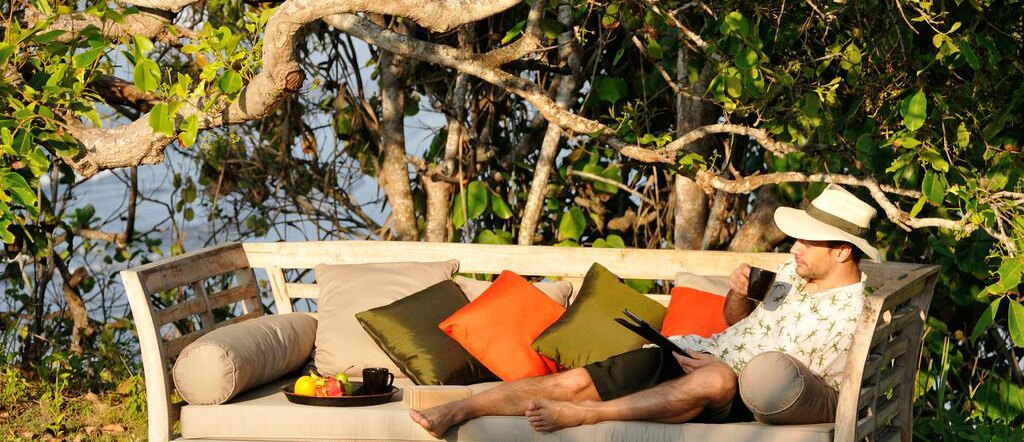 Thank you for visiting RealBali.com the website for my Bali villas. My name is Thibault and I live in Bali part the year. Originally from France, I own 2 holiday villas on the island. I have created this site to share my travel tips with my own villa guests, whether they are staying at the 3-bedroom family villa Adagian or at my beach retreat Bulung Daya. Instead of a heavy villa book, this website should help my guest enjoy the beaches, restaurants and numerous activities of Bali.
My Bali villas have been featured in:

As a a vacation rental owner, I've been featured in these industry media:

My goal is to help you understand why Bali is the best place for you, as a couple, as a family or a group of friends, to create lifelong vacation memories with your loved ones.
2 teams ready to make your Bali vacation stress-free
Bulung Daya Team
Life at Bulung Daya is designed around you: We pick you up when your plane lands at the airport, we cook meals for you, we serve you cocktails by the pool, we drive you to your surfing lesson or we just leave you in peace to enjoy romantic moments at sunset.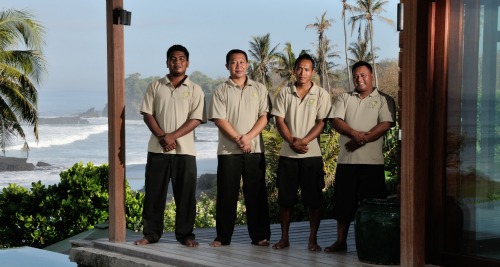 Do you want to relax at your private beach retreat? Have nothing else to do than read a book, swim with a friend, look at the sunset sitting next to your spouse? Our staff is here for you.
Higher up on our land, above the guest houses, you can find the staff quarters: the kitchen, the manager's office and the house where the nice family of housekeeper and the security man lives.
Gusti, the experienced manager, is here to help you organise your holiday and your trips around the island, as well as to get a masseur, a yoga teacher or Balinese dancers come to the villa.
Dedung, your private butler, serves food in the dining room, cocktails around the pool and takes care of housekeeping daily. He can also do some laundry for you.
Wayan is a gifted chef, trained in another villa that was owned by French friends of mine. He can cook great Western and Asian food, just choose your plates from the menu. A scrumptious breakfast is included with your booking, but you can also get lunch and dinner. Ask me for the half-board and full-board Bali holiday packages. This is very easy to set up.
Nyoman is the night security guard who stays up all night.
There is also Made gardener / pool boy who makes sure daily that the surroundings are spotless.
In the pool house, the gym and the home cinema room are also here to help you enjoy the most of this very private time at the villa.
Adagian Team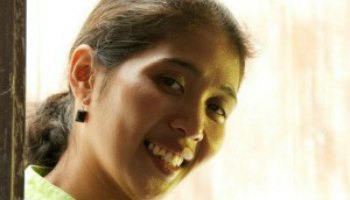 Putu
Maid & Cook
---
Sandra has been welcoming our guests for more than 4 years. Every day, she comes to villa Adagian to freshen up the rooms, make breakfast and see wether the guests have any question.
She can cook delicious lunches and dinners. She's also a very nice baby-sitter.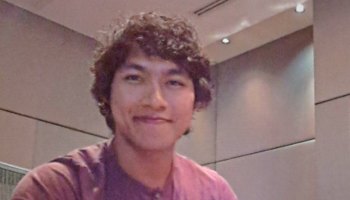 Baron
Villa Manager
---
Make your stay even more relaxing by asking Baron to take care of everything. He can send you a chauffeur to welcome you at the airport, have scooters wait for you at the villa, get therapists come to the villa for massages, find a private chef for a surprise dinner, book a car for a day-trip and much more.
More about my personal story as a holiday rental host in Bali
BECOMING A CREATOR OF HAPPY MEMORIES FOR MY BALI GUESTS
My business partner Bruno and I have been owning villa Bulung Daya and villa Adagian for more than 3 years. Our goal was to create great places for ourselves, for our friends and family, as well as for selected guests who choose to stay at our house.
LOOKING TO RENT BALI VILLAS BY OWNER? WHY CAN YOU TRUST ME
I've been a vacation rental owner for more than 20 years, with experience both here St. Barths (Caribbean) and in Indonesia (Bali).
Luxury travel publications like Robb Report, Destinasian, Yonder, A Luxury Travel Blog, Jet Society and others have mentioned my villas.
You will be treated professionally: I've been interviewed in numerous vacation rental industry publications and podcasts, such Vacation Rental Success, Vacation Rental Owner's Guide, Holiday Let Success and Overseas Property. Experience is key when you compare Bali villas by owner (VRBO).
Like you, I want the most of my hard-earned vacation time. You are busy, people expect a lot from you, so you rightly expect your vacation home to be special
I am French, but I've also had a US education, and I live part of the year in Bali, which makes me aware of the likes and wants of international travelers.
My team is well-trained, friendly and professional. They respect my and your privacy.
I understand that :
People like you, who would opt for a holiday rental over a hotel, want the comforts of home, but also the extra touches that they can't get in their everyday spaces, which always become cluttered with the "stuff" and obligations of daily life.
Staying in a private home lets you sit down at the end of the day and really savor the unique sights, sounds, and experiences that you encountered a few hours earlier, and to share tales of the day's adventures with your loved one.
Busy people sometimes have to work, even a vacation, so knowing that there is a strong wifi connection (plus a printer and a computer) gives you peace of mind. I have my run my internet business from the house at times, so I know how vital this can be.
Ready to stay with us? Send your booking request now!