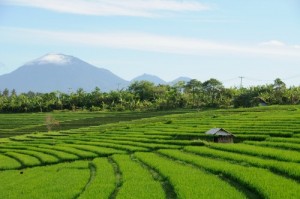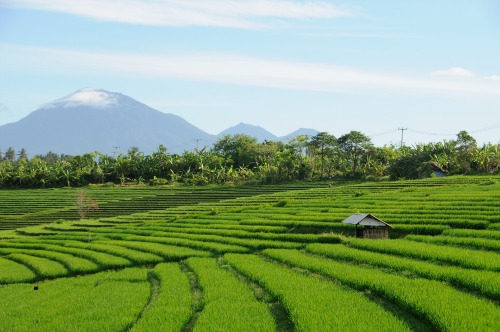 Are you looking for tips for your first trip to Bali, Indonesia? Here are the actual tips that I give to my friends who are Bali First Timers like you, so that they enjoy their travel to the island.
Some general trip advice for Bali First Timers:
– Try not to check in any luggage, only use carry-on suitcases. This will speed up your traveling to Bali. After such a long trip, you really do not want to have to wait 20 more minutes at the carousel
– By the way, we have washing machines at our places and the staff is happy to wash and iron your things. You need a nice shirt and one pair of trousers to go to fancy places. For the rest, tropical attire with sun hats is de rigueur. It does rain in Bali in February, so bring a light rain jacket.
– Bring an electric adapter – if you Apple things like iPads, we already have some plugs for you.
– There are convenience stores open 24/7 all over the island, with cheap branded toileries for sale, so no need to carry too many of these on the plane.
– When disembarking the plane, rush to the visa on arrival counter. Beat the crowds. The visa is $25 per person, it is just a matter of paying for it, no extra document is needed. Have the cash ready on hand, it will speed up things. Then, you have to queue again to go through customs. Then, you queue again to put your luggage through an X-ray machine (yes, this all AFTER you disembark – now, you see why you really do not want to check in your suitcases)
– Someone from our staff  will probably pick you up at the airport, look for a sign with your names as you exit the international arrivals.
When you arrive to the Denpasar airport, my advice to head to our villa in Umalas, as it is only 30 minutes away.
I can arrange a motorcycle rental for you. This is what we use when in town, as traffic jams are numerous. All the trendy places are under 15 minutes from the villa, by motorcycle.
It is very close to the trendy area of Seminyak, where the fabulous bars and restaurants are (like Potato Head, the W, Ku De Ta, Métis, Sardine, Sarong, etc.). Here is a short list of things around the villa https://www.realbali.com/adagian/top-10-places-near-umalas-bali-indonesia/
For sunset drinks, try trendy beach clubs Potato Head (http://www.ptthead.com/) or Mozaic (http://www.mozaic-beachclub.com/).
Romantic, upscale dinner : Sardine, only 10 minutes away, but great : http://www.sardinebali.com/  and Merah Putih http://merahputihbali.com/
There are many simple, informal places where to have dinner.
Now, the most infamous area of Bali is called Kuta. This is south of the house, about 20 – 25 minutes away by motorcycle. This is very touristy, very crowded, very nasty (but can be fun). To Australians, this is a bit like Cancun. Think Spring Break and Girls Gone Wild. The most famous gay bar is there, it's called Bali Joe. Fun with its drag queen, but very tiny place (http://www.balijoebar.com/ ).
Bali is also about getting nice massages. Masseurs can make house-call or you can go to nice places like Sundari (http://www.sundari-dayspa.com/) (my main activity when I am jet lagged).
After the busy trendy Bali, you may want to see another Bali, that with rice paddies clinging to hills, wild black sand beaches and little villages. This is the kind of experience that you can get in my other villa. Think 33-metre pool, private chef, home theater, romantic walks alone on the beach and in the rice fields, etc.
Our chauffeur (or Bruno!) will drive you to the hills to see amazing landscapes.
Other things to do in Bali
A lot of things can be arranged on the island, like downhill biking on the slopes of a volcano, driving to the beautiful Bedugual area (3 lakes in a big volcano crater).
You may also want to visit Ubud, the world-capital of all things yoga / zen / "Eat, Pray, Love"-stuff. Let me know, it is under 1.5 hour away by car from either of my villas. If you are into yoga or cooking classes, can be worth booking a class. Let me know.
I hope it helps, there are some many things to do!