When it comes to night entertainment, Bali does not seem to match Bangkok when it comes to drag cabaret shows. Yet, both straight and gay visitors flock to the Bali Beach Shack Bar, to eat great food and be entertained with a family-friendly spectacle. Glowing TripAdvisor reviews celebrate the success of this friendly venue.
Robby and Jeff, the owners and creators of bali beach shack were kind enough to share with us the inside story behind their cabaret shows and the reasons why a very diverse public come again and again to BBS. Jeff gives his opinion and advice on how best to visit the island (what to do and how) and how gay dating works in bali.
What a mix! Western and Indonesian food, Aussies owners and Indonesian staff, family-friendly drag shows … What really is the Bali Beach Shack Bar?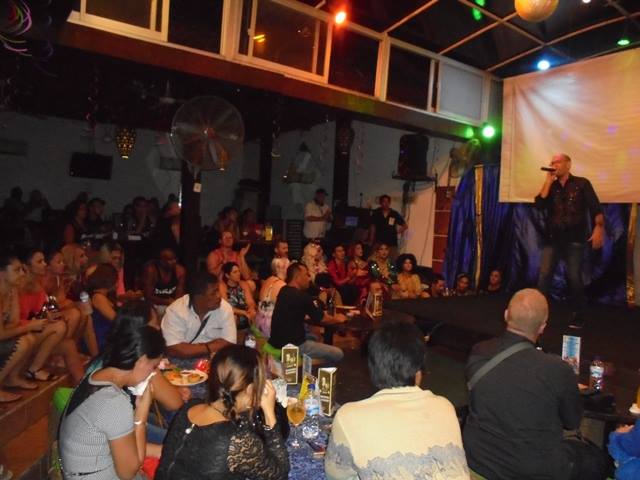 The Bali Beach Shack Bar & Restaurant is a family-friendly, Western-owned restaurant with a diverse entertainment program. We cater for all ages and sexual orientation, straight, gay & bi. We do not understand the word discrimination in any form. Originally set up by Robby & Jeff to give Bali a western experience at Bali prices nearly 9 years ago, we are very proud of what we have achieved.
According to TripAdvisor, the Bali Beach Shack (BBS) is one the top 5 restaurants in Legian, where the competition is pretty intense. How do you manage to stay on top and make your guests so happy?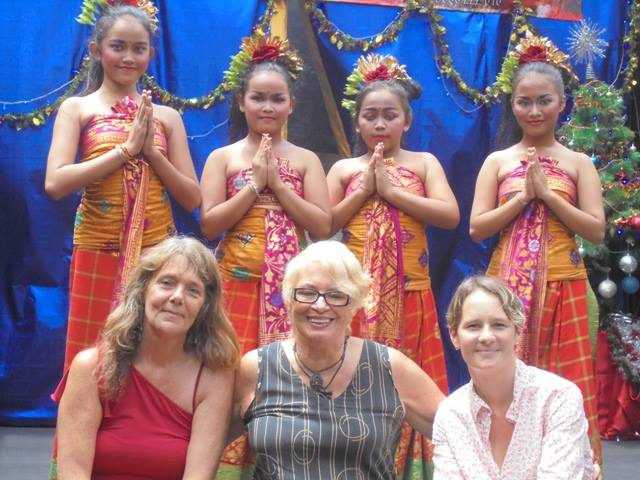 Yes we have been very lucky to remain where we are with TripAdvisor and have been placed in their Hall of Fame for our achievements over the last 6 years for entertainment and our food.
We only manage to stay on top and make our guests happy because we are always present in the restaurant and seen by our customers, making us fully approachable should there be a problem. This also enables us to be one on one with our guests while they dine with us. Of course we cannot please everyone all of the time but we do try 100% of the time and hopefully we can help our guests to have an amazing time while with us.
Many people would be surprised to learn that there are drag-shows in Bali. How does the scene compare with other South-East Asian destinations?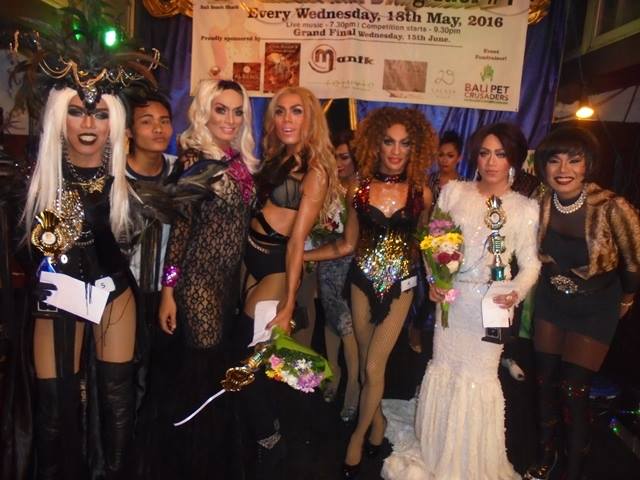 People are surprised to learn of a drag cabaret show in Bali and we are lucky to boast a one of a kind for Indonesia for this kind of show. We operate our show 6 nights a week and no 2 shows are ever the same at any time. As " Les Girls " all-male revue was so popular for so many years in Australia, our guests have heard of or been to those shows at home and strive to come & see us in Bali. Our saying is " Seeing is believing" and many guests are never disappointed and return time and again each time they are in Bali.
Many have come to us and have commented on shows elsewhere, like Thailand & Australia but always tell us we are among the top of what they have seen before if not better. My experience of seeing outside productions are the costumes are fabulous and the cast look great, but cannot lip sync or dance, unlike our girls who can do all and rehearse constantly to be at the top of their game.
Jeff, how did you arrive in Bali and what is like to be an expat on the island?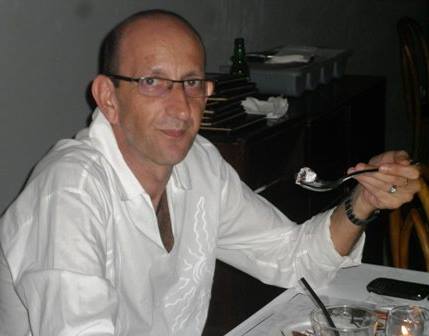 I arrived in Bali nearly 10 years ago now, with my sister after many years of being a tourist myself. It was and is certainly an eye-opener living here. I always tell people that when we live here we take off the tourist sunglasses and see the place for what it really is, some love it & others don't.
Bali for me has never lost its charm now that I a living here, but with the hours we do work here & it is harder than at home because we are a lot more hands on, we do not get to enjoy Bali like before or as much as we would like too. The beach is at the end of the street but see it maybe once every 2 weeks. People come and go to this island paradise so often because they are never quite prepared to fully understand Bali, its people and the cultures that make up Indonesia.
Many westerners can be blind to all that goes on here and live in another world but at the end of the day to stay here, they need to fully adjust to life here, the customs, the beliefs, religions and the way of family. Only then can they see the beauty that is Bali and more importantly, Indonesia and become a part of it. I hope I have learnt enough over the years to continue my life here and remain.
We often get asked how gay-friendly Bali is as a destination. How would answer this?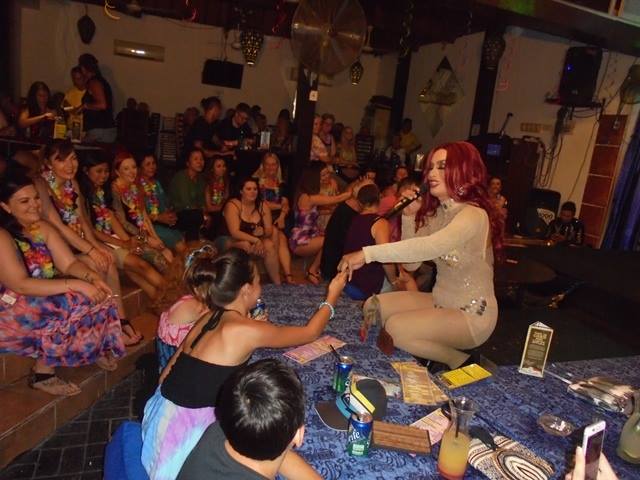 As a gay male living in Indonesia from a western country, it can be flattering to be apart of a community, where age is never discussed nor does it seem to matter to many people, but one has to be sensible also. We are a third-world country here where many of the population have never seen the way we live or experienced wealth of any kind and all have a belief that Western people are all very rich. I think people can understand what I mean by this statement.
If you want to party, experience culture at its best, relax on the beaches, shop for some great bargains, eat really great food, then Bali is the place to visit. The bars here for the community are amazing and full of life and certainly worth a visit.
As far as sex goes here, please be safe, condoms are a must. The education here is limited as far as safe sex goes & HIV is very much alive in Bali, both on the straight scene & the gay scene.
Any Bali travel tips that you'd like to share with our readers?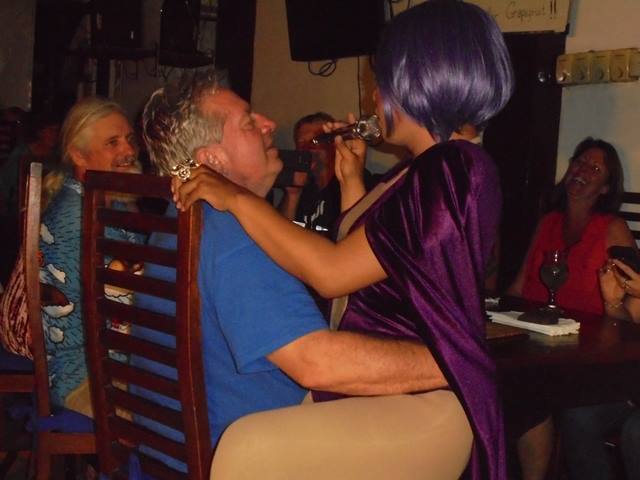 As far as travel tips for anyone coming to Bali in the future, I can say honestly that you will have an amazing time here on this island if you are sensible.
Eat in places where you see a large customer turn over if you want to eat locally, means the food most likely is very fresh & you will not have a problem.
Never carry a wallet on you if going out, take cash only and leave your cards and valuables in your hotel safe. If you bring someone to your room or villa, lock up all valuables, phones etc. Better to be safe than sorry.
Get yourself a good reliable driver to take you on daily tours of the island, some absolutely amazing cultural places to see out of the Kuta, Legian areas. Most people come to Bali and not get out of suburbia as I call it and really see the island.
Guarantee that you will return to this magical place after your first experience and enjoy it over and over again like myself.